Whew! What a ride.
I finally have enough Orbr songs recorded to release a new single every three weeks through the end of the year. Now it's time to turn my attention to the darker, less structured side of my musical brain—just in time for my favorite month of the year!
Every fall I do an experimental / dark ambient release over at my haunted Bandcamp page. This year is no different.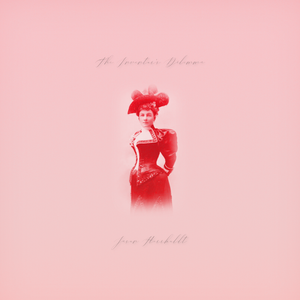 Actually this year is a little different, because I'm not just releasing a haunted single, or an EP, or even an album—I'm releasing three full-length albums. Not one, not two, but three. (I'm repeating myself because I still have trouble believing it.)
They are
The Inventor's Dilemma, 79-minute journey through soundscapes both delicate and unsettling, melodic and chaotic. Influences include early David Sylvian, Brian Eno, and Tangerine Dream.
The Inventor's Dilemma Remixes, which run the gamut from hip-hop to old-school techno, from atmospheric horror to tropical house, from synthwave to ambient. All nine songs on The Inventor's Dilemma have been overhauled by some of the most talented producers the Twin Cities has to offer.
Copse takes the ideas from The Inventor's Dilemma into even darker territory. It's an hour of minimal, distorted, and brooding experimental songs. Influences include Coil, Throbbing Gristle, Nurse With Wound, and Andrew Liles.
You can stream or download all three albums at my haunted Bandcamp page. You can also stream them on my SoundCloud page and on my YouTube channel.
Meanwhile those Orbr singles will continue to roll out through mid-December, with an EP coming sometime early next year. (Up next: Arcade Racer!)
Stay tuned!