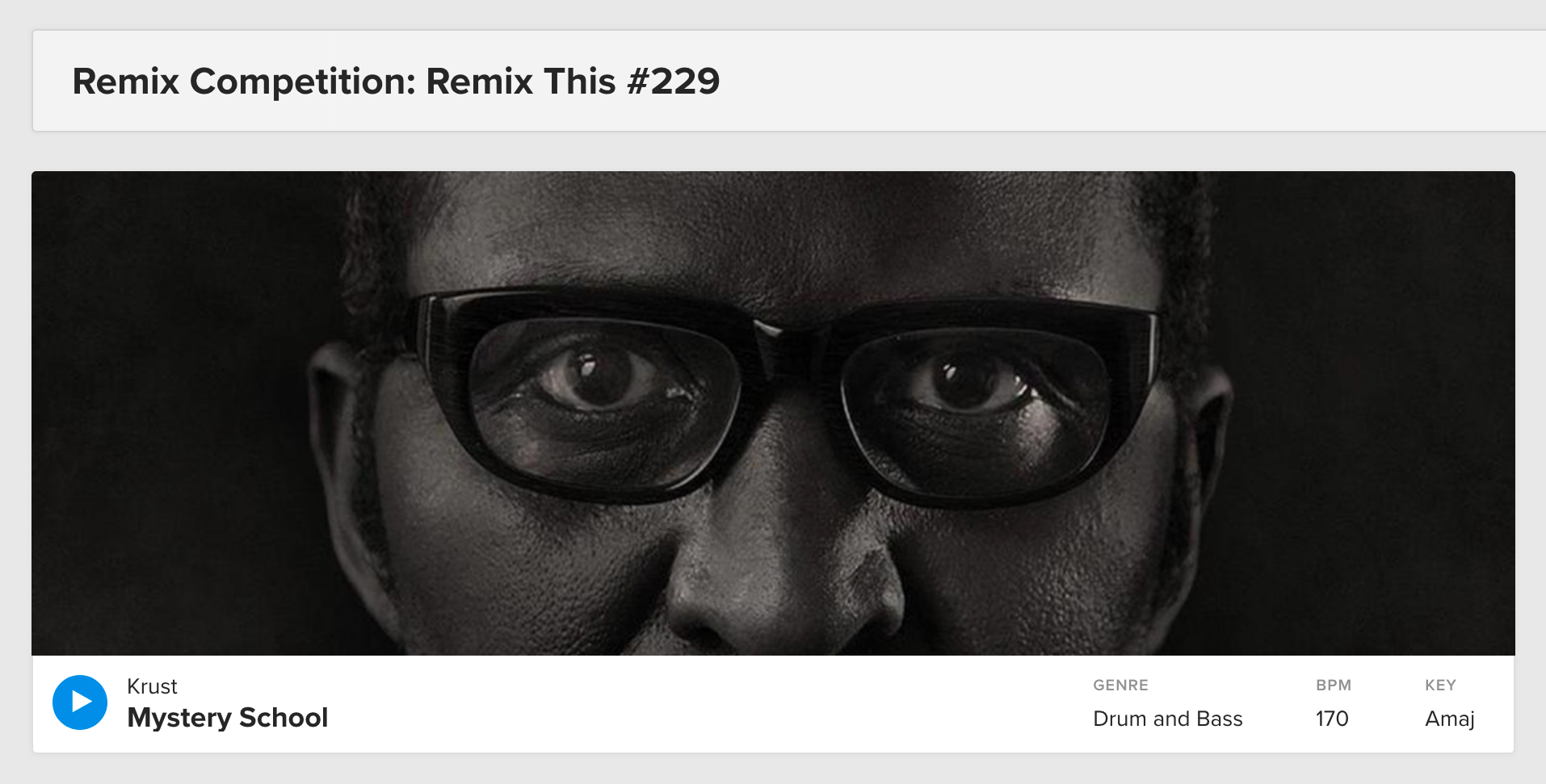 So MetaPop has like these endless remix competitions that I'm just now hearing about. I missed the Total Science competition by just a few days, which kills me.
But I made it in time for the Krust competition! This was huge for me. Krust is a legendary drum & bass producer, but what really got my engines started is that Krust was a member of the notorious Reprazent. Reprazent was responsible for the album New Forms, which completely reshaped the drum & bass world and had a massive influence on my production and tastes in the late '90s.
My submission is here. Wicked!